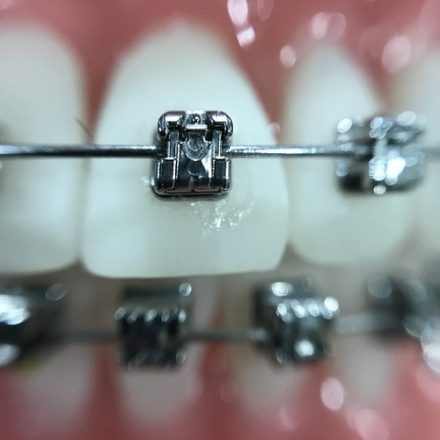 Orthodontics – Braces, Invisalign & Myobraces:
Orthodontics is the discipline of straightening and moving teeth, most commonly with braces. Orthodontic treatment aims to fix crooked and misaligned teeth. In doing so, problems in the alignment of teeth can be corrected and this can improve the appearance of the face in general. Orthodontic treatment can also include manipulating the jaws and bones in the face, and encouraging them to grow into a more favourable position.
The process of straightening teeth can take anywhere from 6 months to several years, as every case is different and unique. In this time, you will see your dentist regularly, from every week to every month, for adjustments and to allow the dentist to check on the progress made so far.
Invisalign is an alternative to traditional braces that straighten the teeth by using a series of plastic mouthguards called aligners. Each successive aligner is custom fitted to your teeth, with a slight variation to progressively push or pull the teeth into the desired position. The benefit of this method is that there are no metal brackets showing on the teeth as in traditional braces. Ask your dentist at your next appointment to see if you are suitable for Invisalign clear aligners.
Myobrace is a device used in very young children who are not yet suitable for traditional braces. This device manipulates the child's natural growth pattern to guide the teeth and jaw into a more favourable position. This can correct many alignment problems early, and in some cases eliminate the need for the more expensive braces treatment later in life. Ask our friendly dentists to see if Myobrace may be suitable for your child.