About Us
Established since 1987, we currently have seven dentists available at AT Dental Health.  Our services range from general to major dentistry including teeth whitening to orthodontics and implants, please see the range of services available here.  In addition to English, our dentists are also able to speak Vietnamese, Cantonese and Mandarin.
We pride ourselves on the amazing team we have, highly skilled individuals in their area of expertise, coming together with one goal – to provide patients with the highest level of care so they can achieve the best oral health.  We understand a visit to the dentist can cause anxiety for some, therefore, we make it a priority to offer you an environment that is relaxed and supportive.
We are based at two locations, Footscray and at Richmond, with both being easily accessible by public transport.  On-site parking is available at Footscray and there is plenty of street parking in Richmond.  Both our clinics are open 7 days to provide the added flexibility to your lifestyle!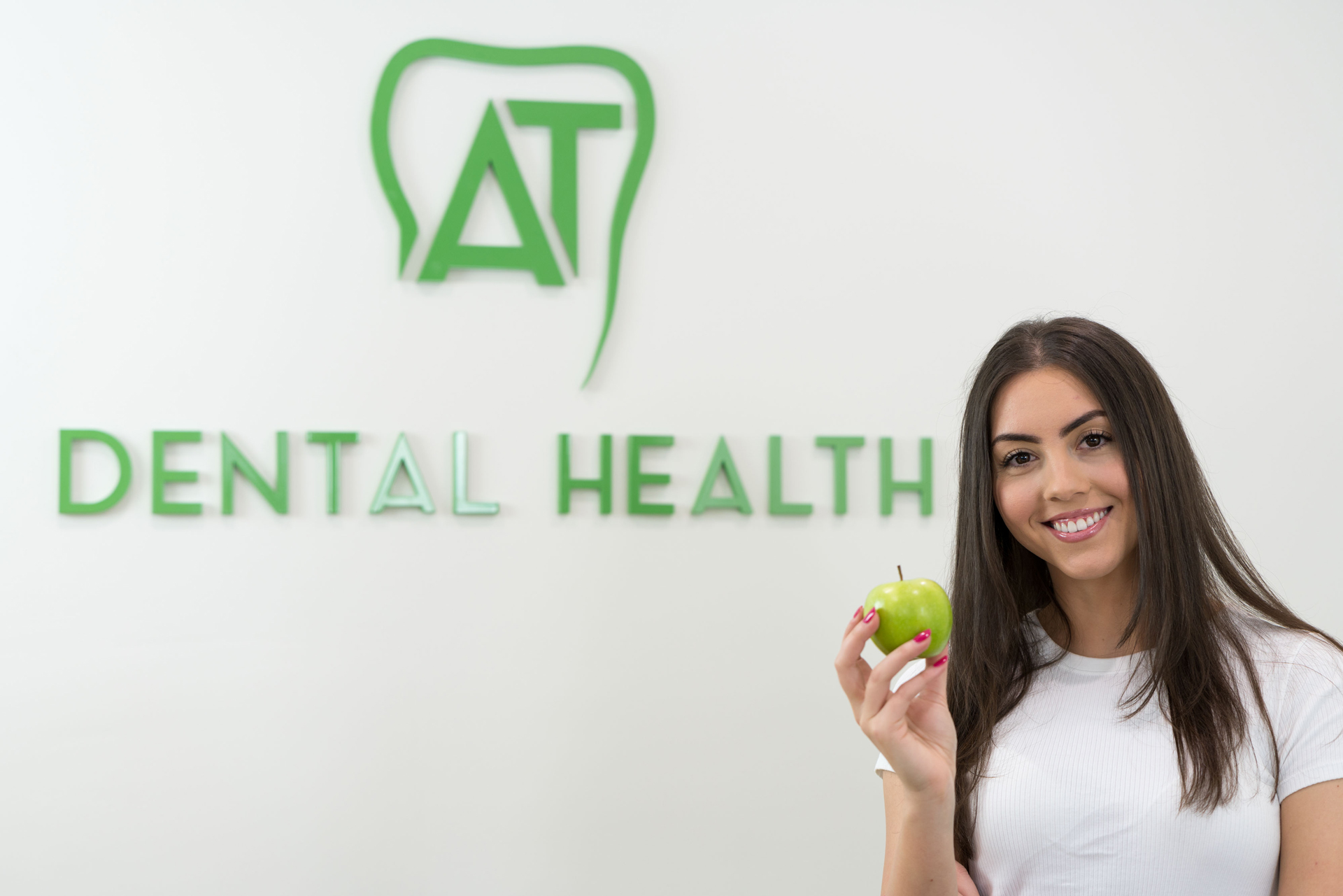 Payment Options
At AT Dental Health, we have an extensive range of payment options available to you, including cash, debit and credit cards, we are also able to claim payments directly from all private health funds via our HICAPS facility.
Did you know we are Preferred Providers for Medibank, Bupa, HCF & NIB?

This means we have a proven record of providing better value, transparency of cost and a wider range of services.  It also means, your gap payment, (if any), will be kept at a minimum as your insurance company pays out a higher benefit just by visiting a preferred provider.
Are you aware of the Child Dental Benefits Schedule?
The Child Dental Benefits Schedule provides a benefit cap of $1000 to eligible children between the ages of 2 – 17 for a wide range of dental services.  Contact our friendly staff who will be able to assist you in checking your family's eligibility.